CALL TODAY TO GET ON THE WAIT LIST FOR A COVERED SLIP.
NOTE:  WE HAVE LIMITED HOUSEBOAT/LARGE CRUISER SLIPS NOW AVAILABLE!!  CALL 812-678-3313 TO INQUIRE.
Limited availability for open slips, call to inquire and get on the wait list for 2023!
Annual slip rent from April 1st through March 31. Water and metered electricity available.
For Slip availabilty please call us!
Give us a call at 812-678-3313 or e-mail at info@hoosierhillsmarina.com to confirm availability and reserve a slip
 To Get on a wait list please email the following information to info@hoosierhillsmarina.com and put "Add me to the waitlist" in the subject line.
–  Please include:  Name/Address/Phone Number/ Preferred Email/ Year, Make, Model and length of your boat and the type of slip you are looking for; example-  30′ Covered.  Thank you

Due to Extremely High Occupancy we will have very few if any Transient Slips Available. You are welcome to call or stop in to check in case one is available.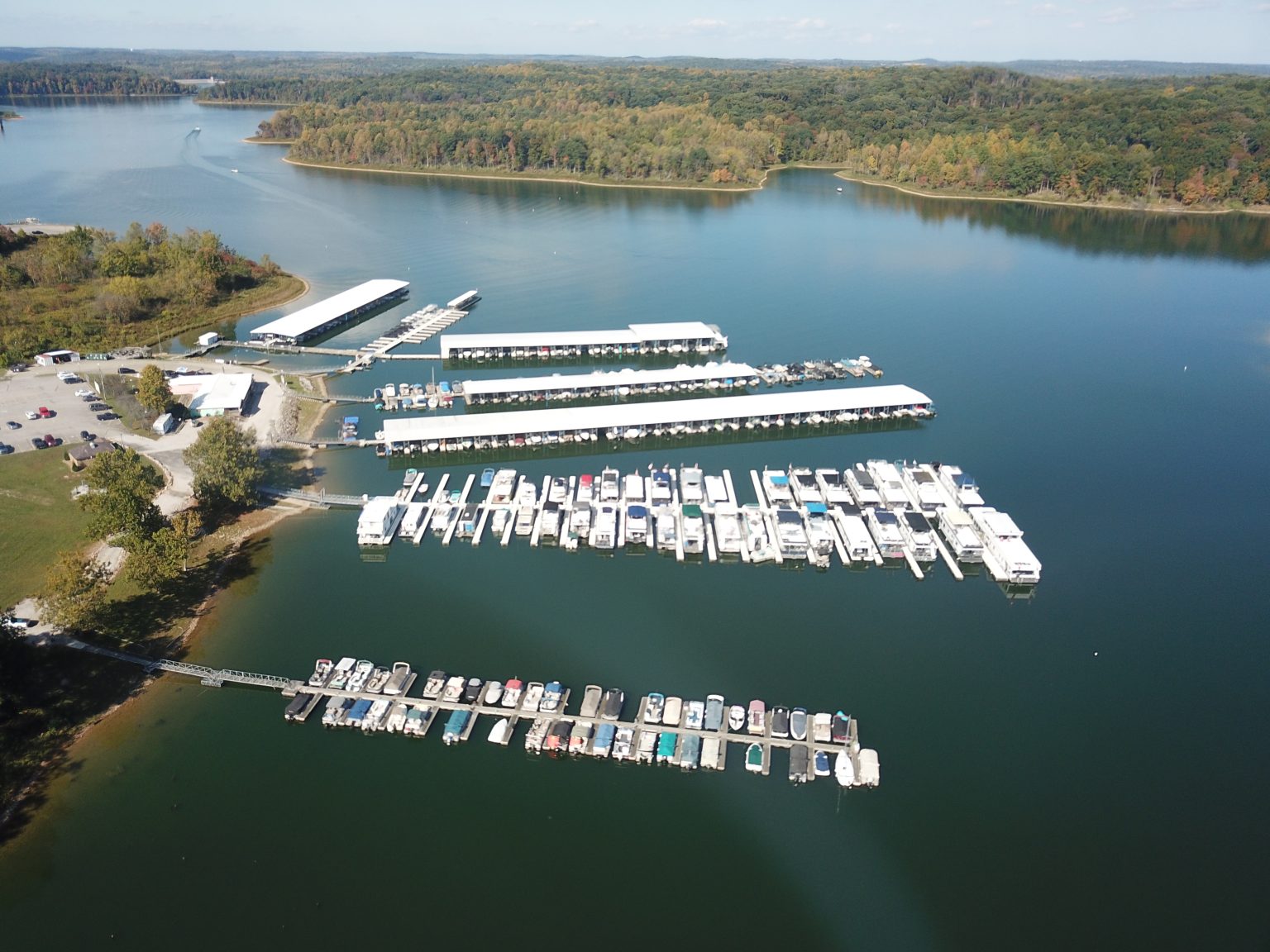 – Proof of insurance is required for all slip rentals including transient overnight slips. Call the Marina at 812-678-3313 to understand the insurance requirements. Minimum insurance requirements must include: $1M in liability protection including salvage, recovery and environmental cleanup. For PWC only the requirement is $500,000 still including salvage, recovery and environmental cleanup. Hoosier Hills Marina must be listed as Additional Insured!

12′ x 24′ Covered slips:………………….$2,520
12′ x 30′ Covered Slips…………………..$3,100
14′ x 30′ Covered Slips…………………..$3,180
10′ x 30′ Covered Slips…………………..$2,800
10' x 24′ Double Berth……………………$1,200
24′ Uncovered End…………………………$1,250
12 'x 30′ Double Berth……………………$1,560
30′ Uncovered End…………………………$1,600
14′ x 36′ Covered Slips……………………$3,710
14′ x 36′ Double Berth……………………$1,880
16′ x 36′ Double Berth…………………..$2,080
Personal Watercraft Space………………$300
Transient overnight: $27 w/o electric when available
Transient overnight: $40 w electric when available
Annual slip does not include electric which is either charged by usage or annually per cable
NEW A-Dock Houseboat Slips!
– 18′ x 60′ Single Berth………………………..$4,600
– 18′ x 60′ End Slip………………………………$4,800
– 20′ x 80′ Single Berth………………………..$5,800
– 24′ x 100′ Single Berth………………………$7,500
– 24′ x 100′ End Slip…………………………….$7,700
– 18′ x 50'/70′ Hybrid…………………………..$4,950
– 18′ x 60'/80′ Hybrid…………………………..$5,200
– 20′ x 80'/100′ Hybrid…………………………$6,500
Overlength Rate is $75/linear foot beyond the slip finger which applies to ALL SLIPS!
2023/2024 Outdoor Storage $300 for boats <30′
2024 Trailer Storage is $150 and $30 anytime the trailer is removed or returned (That means if you need your trailer mid seasons it is $60 to get it and then restore it)