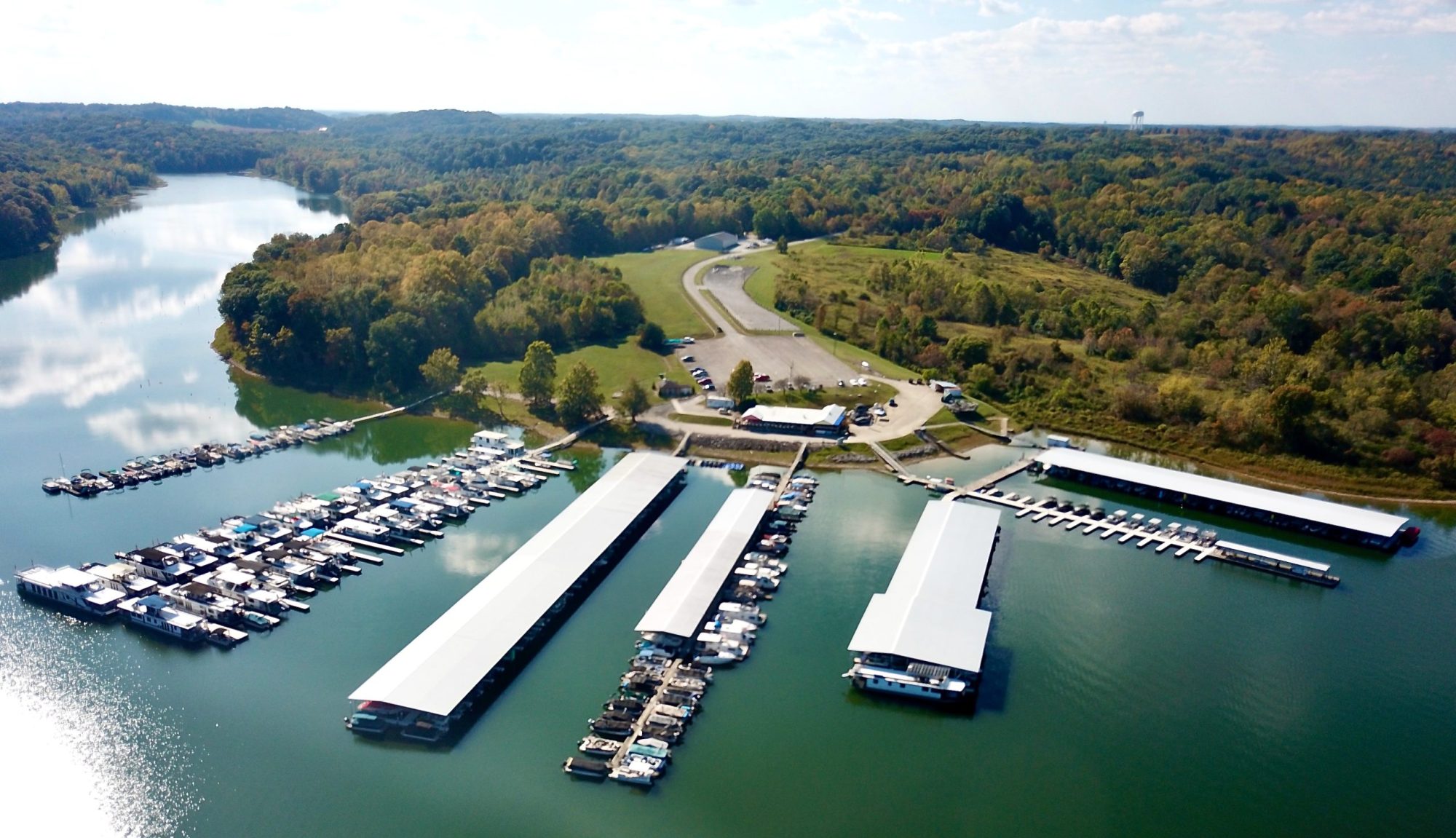 Nestled in the hills of Southern Indiana on the western edge of the Hoosier National forest is Patoka Lake. Known for it's exciting fishing and clean and quiet waters for recreation, this 8,800 acre lake with over 25,000 acres of natural forest features ten launch ramps,a state park with modern camping, a public beach and nature trails.
Hoosier Hills Marina started life as East Lick Marina when the lake was built and filled in 1980. Later in 2001 when the Marina sold, the name was changed to Hoosier Hills Marina which carries forward with the current owners. The Objective of our Team at Hoosier Hills is to enable all boaters to enjoy beautiful Patoka Lake and to Support The Boating Lifestyle!
Hoosier Hills Marina is Home to The Idle Zone Restaurant/Bar, Patoka Lake Boat Sales and Partner with Patoka 4 Seasons Resort (24 Cabin Rentals on Patoka Lake)!
Hoosier Hills Marina
The Idle Zone Restaurant/Bar (starting Nov 1st)
Patoka Lake Boat Sales Winter Hours: Monday through Friday 10am to 6pm
Or By Appointment

Kayak and Paddle Board Rentals!
Offering water carpet rental for our Pontoon Rental Customers!!
We are a Dealer for Crest Pontoon Boats, Starcraft Fishing Boats, Suzuki/Yamaha Outboards, Westerbeke Generators, Hoosier and Mid America Trailers, Obrien Watersports, Raritan Systems etc!! Come check us out as we carry a broad range of cleaners and service items.

Whether coming for a day at the lake or a week of vacation, come let everyone at HOOSIER HILLS MARINA help you have the best time possible on Patoka Lake.
For Slip Rentals: Call for availability as it is limited, get on the waiting list for a covered slip now!
Call us at 812-678-3313 for more details about Patoka Lake and Hoosier Hills Marina.